A study for the Light Passing Through Dorian Gray's Hand
Alginate life casting split glass, seamed, reconstructed piece by piece with gold leaf. Light leaks through it.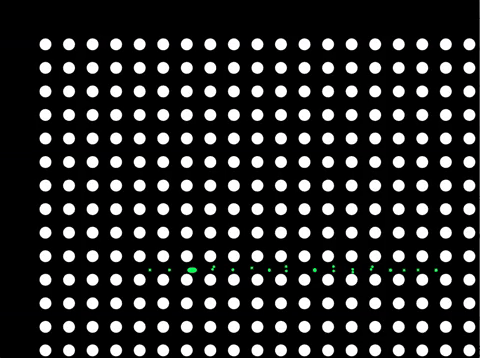 Recreating The Past
I've been playing with generating graphics using code since taking Zach Lieberman's class Recreating the Past. We built work in openFrameworks, using contemporary software to make artwork which was inspired by past giants like Lillian Schwartz, Muriel Cooper and Ken Knowlton…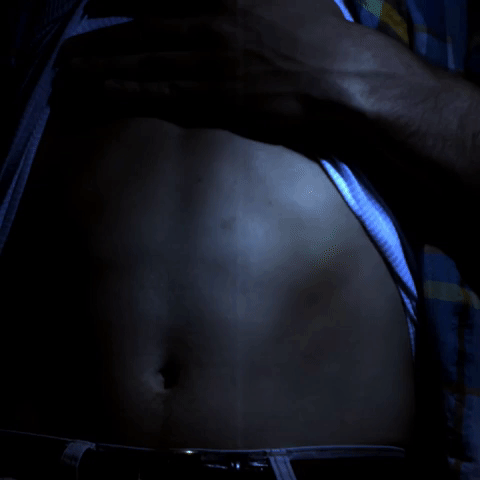 Small Beauties
High speed documentation of contact between bodies. A russian grandmother pulls my cheeks, a pat on the back. Small beauties that slip by unnoticed every day.
Fictional Animals Operated By Thousands of People Online
For MIT Hacking Arts 2018 I got to assemble a dream team of friends from MIT to build an artwork with Agnieszka Kurant overnight. See it all here! Read more about the team and work here! We built a series of robotic animals controlled by the internet. Shown at Nicolas Bourriad's La Panacée, SFMOMA's online collection, and at Harvard metaLAB's AI + Art Group. Living on in the ether evermore.
Sp/Balding
Time, time. Melting, bouncing. Wax cast, rubber ball, little humor.
Ant Eyes
Ants, hive minds and eusociality. After a talk on similarities between ants, brains and cities at SIME/Art Basel I did this project on a Scanning Electron Microscope, putting an ultra thin coating of gold on ants. The resulting images flip scale in wonderful ways. An ant eye feels like a whole world. And maybe it is.
What does an individual in a collective body think, feel, see? How similar are ants to neurons in their particle/collective relationship? I want to investigate ants, and then build mechanized proxies!
Consider Dinner
Exploring treating animal anatomy like machine anatomy. A lobster divided at every joint, then extended with machine capabilities (gears, springs, motors). Watch the video, see it transform. Published in Red Lobster internal magazine! Art in the beast's belly.
Byron Kim Cloud Averages
An averaging of paintings by Byron Kim, a favorite artist of mine. A subtle way to see style. Layers of clouds and poems. Code on github here for openFrameworks.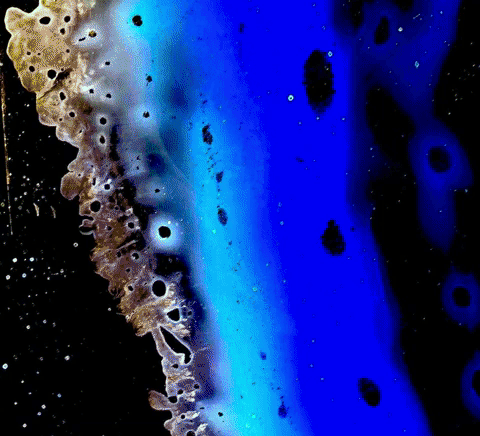 Glitch Fractal
Making strange fractal forms with Ben Miller and Adam Burke in the MIT Museum Studio late at night, then using Zach Lieberman's tools from openFrameworks to turn them into glitch art. Built from code here.
Wildlife Photography
Some shots I took years ago, and love still
Dog Days
Experimental Darkroom Photography--Solarization, Composite Negs. An animal scratches its back.
Old Dane
King Strut
One amongst a series of children's toys I made. This one for my sister. Discarded and found wood, tinfoil, bottle caps, yarn, couch tassles.
Holy Fool
There is great wisdom in the faith, face and folly of the Holy Fool. Comedy reintroduces us to ourselves, our decay and rigidity. There is a philosophy of tickling to be taken up, ribbed.
Matthew Silver is the first Fool I've met. We made a series of videos in an airport delay. His nakedness on NYC Streets was a fixture of my childhood. What a pleasure.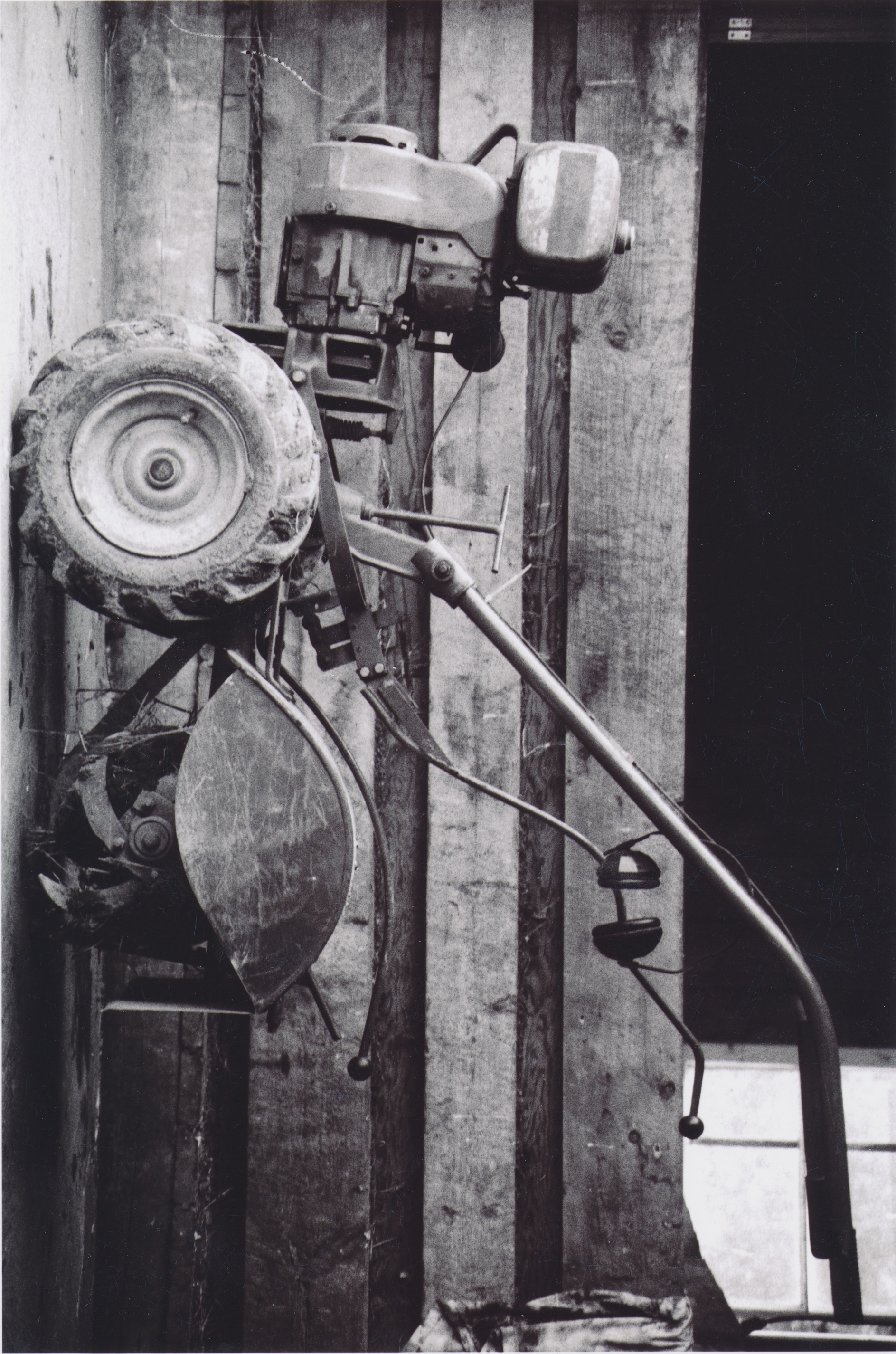 Barnyard
Wiscasset, ME. Chewonki Farm.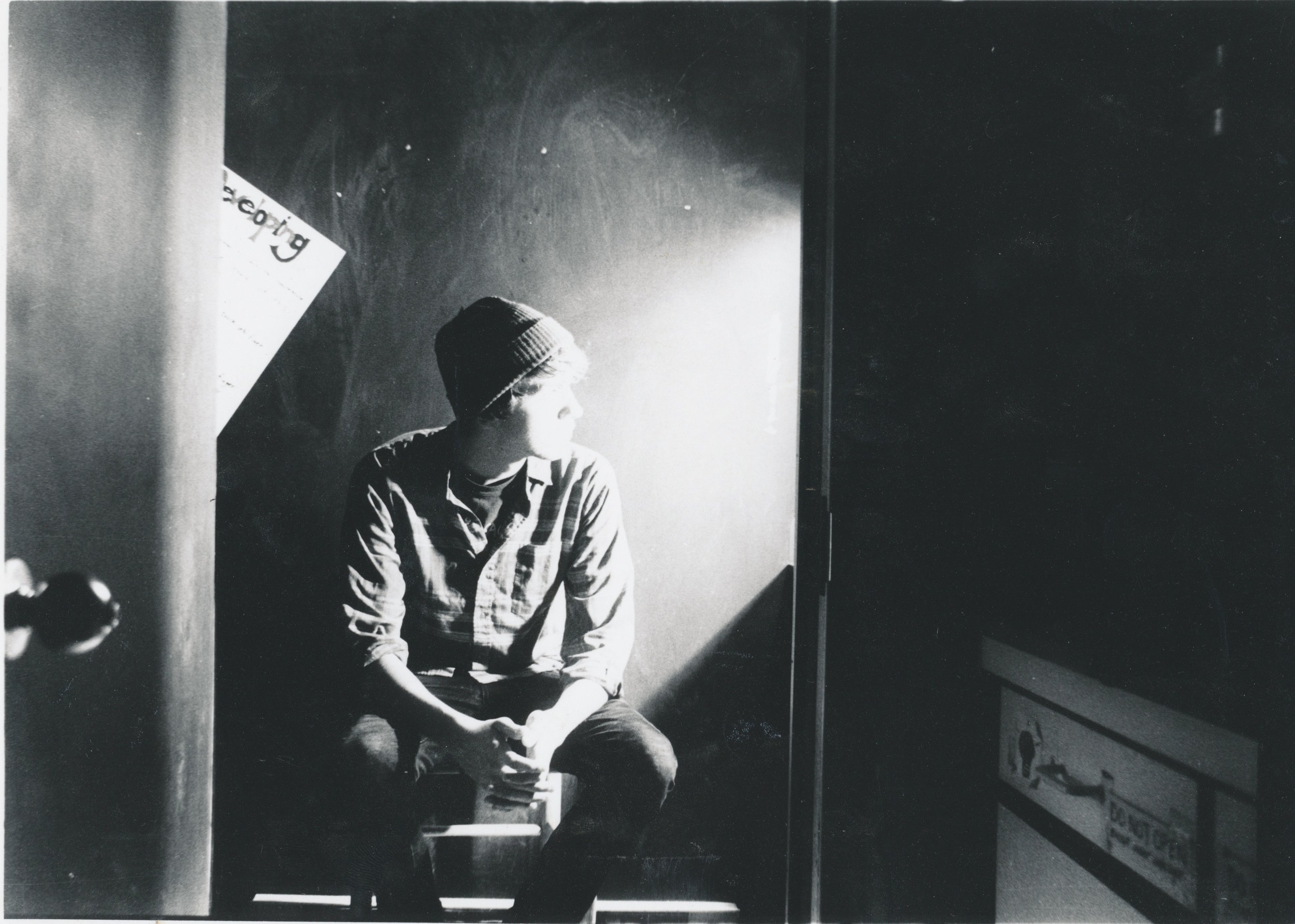 Darkroom Experiments
Solarization and burning, darkroom experiments, looking into the light.
Many thank to Nick Devlin for letting me take his photo.
Strange Circular Stories in Strange Circles
The title says it all it's really about strange circular stories in strange circles so the title says it all as it's really a compilation of strange circular
Brains!
Made as a gift for my neuroscience PI @ MIT McGovern, John Gabrieli. CNC, Walnut.
Purple Heartwood
Purple heartwood, cherry, maple, water jetted acrylic. A display for handmade knives.
Rubenesque
A matter of perspective, you see?
Rubenesque
A little round lady who is a silent, secret dancer. A matter of perspective.
Burl
A spice rack carved from found Burl Wood. All Shaker Joinery.
Frisson
Building a system with Aby Jain to induce frisson, or aesthetic chills. I find this sensation fascinating: At once transcendent and physiological, where magic meets mechanism as the sublime cascades across skin. We're testing whether inducing chills can increase deep attention and openness to experiences. This trigger times delivery based on moments in a song users set before use.
Claiming
My favorite rocking chair, built from parts harvested at the local dump.
Ant Ladders
Part of a larger Ant Circus, the ant ladder is placed on a human sized ladder so humans can climb up and watch ants climb and perform tricks. EO Wilson, Doug Hofstadter, Alexander Calder--fantasy, surrealism, playful math and real fractals.
Brain.fm
Did some work as a technical consultant for brain.fm, building out their audio platform for meditation. These sounds are not binaural beats--poorly tested and poorly understood, activating sound localization--but instead work via auditory rhythms and brainwave entrainment. With 400,000 users giving constant feedback, this is a really exciting testing platform for new 'awareness interventions'.
Flower Power
An electrified flowerbed I made for groups making music together. Play, performance, education. Makey Makey, wildflowers and Scratch.
The Inquisition Song
Pager motor, alginate cast lips, bedspring, voicebox, solder, glue. Asked to make a sculptural representation of invading evangelism for a Crusades-focused Professor. Grotesque comedy.
Future Jewels
An imagining of bohemian jewelry (earring) from the future, when bowel movements will be ironic, cool, unnecessary.
This appears to be a toilet flapper. It is in fact painstakingly carved from Marshmallow Peeps, linked together with a chain of DVD shavings and solder, inserted with a 3D printed Polylactic Acid earpiece. In the future we must use the supplies at our disposal to decorate ourselves.
Alagados
For a year, I lived and worked in Massaranduba, a Brazilian favela built on a garbage-filled mangrove swamp, to get 100 stable houses built and 100 unstable houses removed. The ~$80 million ongoing projects are a partnership between the World Bank, the Cities Alliance for Cities Without Slums, the Brazilian CONDER. I was sent at 17 through Global Citizen Year. Behavioral nudges played a big role in our work, and Marcial Reis taught me so much. Image from Annie Eastman. Learn more Here
Fire Paintings
How does a shape become dynamic? A static 2D image full of movement, erratic, a marker of a trauma done on canvas. Asking these questions along with a lovely group centered around the MIT Museum, these questions of vision science and visual experience folded into one. Thanks to Otto Piene for the inspiration.
Undividing
My interest in applied neuroscience led me to applied behavioral economics at city-scale. I joined Providence, RI, as the capital city's City Fellow, to understand the inner workings of municipalities. I focused on Smart Cities--possibilities for inclusive, data-driven policy making.
My time there has been hugely educational. See Providence Talks, PlayCorps, OpenPVD, and What Works Cities for examples of ongoing work. See the Providence Innovation and Design District to understand my excitement.
Next Generation Chill Generator
Working with Abhinandan Jain and Felix Schoeller to turn 'correlation is not causation' on its head. Now that we have the technical ability to not only find physiological mechanisms tied to phenomenology, but to automatically activate those mechanisms, we can ask whether correlation can in fact lead us to effective causal interventions. So, will forcing frisson make YOU make meaning?